We are pleased to introduce the following author's design table stand for aircraft cockpit panel clocks.
Upgrade your panel clock with a wonderful time holder stand and use it as a complete exhibit in your space.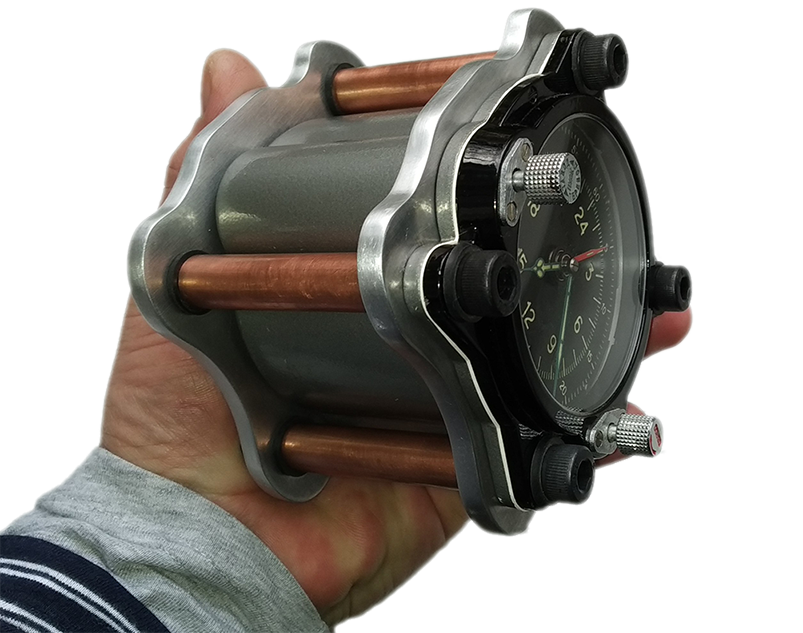 This stand can either be placed vertically or horizontally on a surface, can adopt 129-ChS 55M clock, almost any models of ChS, AChS, ChP panel clocks of Soviet Air Force planes and as well some models of vintage Jaeger-LeCoultre aircraft cockpit clocks.

After direct ordering of a specific desired stand from the following presented models, please allow me the additional time required for its producing, which usually takes about a seven days.
You can also check my existing ebay listings with ready and waiting stands.
Direct ordering price is 59.99$ for one stand. Please do not hesitate to contact The author for any further assistance.
Upon custom request, it is possible to produce a similar stand for other brands and models of panel cockpit clock by the direct ordering or within ebay prepaid transaction.
Aera, Aillon a Versailles, Auricoste, Breguet, Breitling - Wakmann, Carley & Clemence, Dodane, Elgin, Favre Bulle, Hamilton-Elgin, Jaeger, Jaeger Lecoultre, Junghans, Kienzle, Longines, Lip, Mathey Tissot, Revue, Waltham, Revue - Thommen, Smith, Wakmann, Wittnauer, Zenith
an example of stand adaptation for watch cases of different depths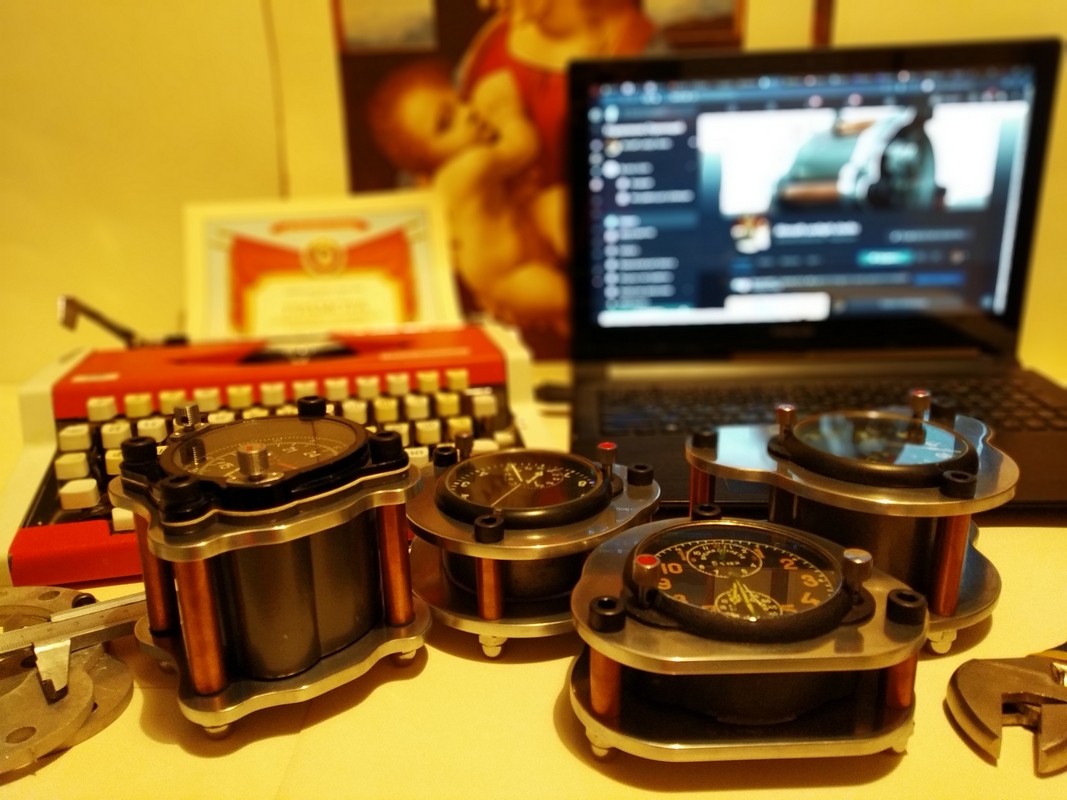 An aircraft cockpit clock housed in one of our stands with a life and afterlife warranty, will elegantly complement any interior space with a soft ticking. Thoughts and dreams of heaven and airplanes included as well.


The product is made under the quality standard supervision of
S.Y.C. peace & regards™ Occultly Commercial Department of the Other Side & This Side of the Top & Bottom inc. With lifetime and afterlife warranty.
In the name of the Holy Sickle-Breadwinner, the Holy Hammer-Creator and the Most Holy Spirit. Amen.